Practice CCNA Exams
CCNA Exams are not the easiest thing to study for, but with continued studying and learning, you can be well on your way to success!
It is a well known fact that in order to progress in one's professional life one has to keep learning continuously. It is not always the degree that would get you a ticket to the higher levels of your profession. Instead it would be the certifications and valuable diplomas that you get.
If you are a person who is in the networking field and are aiming to move up, then the certification that you have to get is the CCNA certificate. It is a well acknowledged certification in the field of networking. It is issued by the networking giant Cisco. CCNA stands for Cisco certified network associate.
What Skills Are Needed For CCNA Exams
There are various skills that are gained by a person if he does a CCNA certification. Passing the practice exam will not only give you confidence, but will almost guarantee you passing the CCNA exams, too.  He would know the basics of networking. He would have a very good knowledge about the ISO-OSI model, hubs, and switches. He would learn about the various types of networks and would also learn installation of these networks.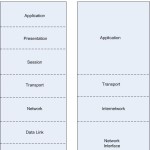 The course also concentrates upon the various protocols being used in the networking field. They also teach about the routing process and other aspects related to networking.  Experience will help, but know your practice material from front to back.
The CCNA certification has a high regard among the network related companies because it covers almost all the basic aspects of networking such as the protocols, installation, various connecting devices such as hubs and switches. It is a difficult exam to pass, but the exam can be passed if you have good preparation for it.  Study, study, study!
One has to know about the syllabus of the course, then the course content, the books that have the course content, the websites offering tips to clear the exam and pretty much anything else that concerns you and the test.
In addition to al these one has to attend many practice exams before attending the actual CCNA exams. This is because there are many factors that are to be considered in a CCNA exam. When you attend a mock exam you get an idea about the questions that are going to be asked in the exam.
You would know on which subjects one should concentrate more. The difficult thing in such exams is time maintenance. While answering in a mock exam you would gain more idea on how to maintain time during the CCNA exams.
Practice CCNA Exams