NCLEX-RN
NCLEX-RN exam is the licensing exam for the USA-RN. If you wanted to be a US-RN you would need to pass the exam. Need Free Questions for practice?  The RN exams have been developed by NCSBN and it is a computer based testing system.
The exams are currently handled by Pearson VUE. If you would like to take the RN exam you would then need to make sure you have registered with the appropriate state board of Nursing first.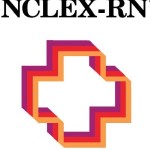 Pearson Vue is just a testing center and is not in any way connected with NCSBN or NCLEX RN. They are just the testing center that facilitates the exam.
NCLEX-RN – Different Requirements
It is important to know that different state boards of nursing have different requirements. Make sure before completing the application, you are eligible. The first step upon determining that you are eligible is to send the state board of nursing of the territory where you would like to practice. Although this exam is nationwide, the eligibility to take it is individual and unique per each state.
After being eligible, you would then need to register to Pearson Vue, and pay the appropriate fees. For international test takers, an additional $150 may be required.
The next step would be to register for the testing center where you would like to take the exam. There are nationwide and worldwide testing centers for Pearson Vue. It would be great if you could have your schedule weeks before starting the test to have ample time for your review.
Then after getting the Authorization to test you would then need to get started reviewing for the test.
Remember preparation is the key to success!
NCLEX-RN