CLEP Exams – Scores
Do You Understand CLEP Scores?
By taking and passing CLEP Exams, College Level Examination Program Exams, a college student can receive extra college credits that will count toward obtaining their college degree.
Of course these tests cost money, around $100, but can save the average college student hundreds to even thousands of dollars because they allow you to bypass courses you need.  So as you can see, CLEP tests actually SAVE you money in the long run.
But, don't let the price for the test scare you away!  You will find, it is well worth the money.  Consider how small an amount this is compared to the cost of an entire semester of college.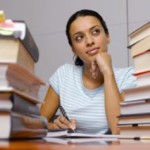 Most students already possess the knowledge required to pass the CLEP exam, which will save time in addition to the money.  For those students that feel they need additional training before taking the exams, there is abundant information online, including CLEP practice tests, which will help you prepare yourself for the exams.
You can earn anywhere from 3 to 12 credits, just from passing the CLEP test.  These credits can be applied to your college degree.
There are flashcards available that will assist you in your studies.  They have the questions and answers.  There are also timed practice tests and other Study Secrets that are available, too.
You will find online discussion forums that can answer some of your questions about the CLEP exams.  These are usually made up of people that have actually taken the CLEP exams and they can give you valuable insight as to what to expect, how the questions are phrased and how the best way to study is.
By using CLEP online study materials, the average student can be prepared for taking these CLEP exams.  Job experience, seminars and other "life based experiences" will help, too.
CLEP Exams – Create a Study Group
You might even construct a small study group, all with the same interest.  Using practice exams and passing your test!
Not all colleges accept CLEP credits, but the ones that do follow The American Council On Education (ACE) and their recommendations regarding scores and semester hours.  Generally, a score of above 50 is passing.
Currently, there are some 3200 colleges and universities which accept CLEP exams.  Students should meet with their academic counselor to plan their CLEP testing plan to see how to proceed and meet their college goals.
Good luck on your CLEP practice test!
CLEP Exams – Scores